MyAlloys are super excited to be working with JD Racing for the 2021 Season, supporting Joseph in his adventures in the MG Trophy Championships.  Joseph is a dedicated young driver with a passion for speed, you can learn more about what he has achieved already and what his future plans are below:-
"Hello my name is Joseph Dalgarno, I am 19 years of age and ever since I was a child I have always dreamed of being a professional racing driver and specifically a BTTC driver, watching the BTTC on the TV makes me extremely intrigued and motivated which helps me push on in my own motorsport career.
My career started in 2015 where I participated in the Castle Combe arrive and drive championship, where I won the novice of the year in my first season. This championship consists of 8 rounds and has an age range of 10 – 15, where many drivers went on to compete in national karting. Each round would involve 4 qualifying heats and a 1 final, the top 6 would enter the final of which I often made up one of the 6.
After competing at Castle Combe for three seasons I was left wanting more, this is when I joined my local motor club and in July 2017 I competed in my first autotest, this was very successful and when I entered my second autotest later in the year I came home with a 1st place trophy. After still not satisfying my need for speed I competed in a couple of autosolos in which I won the young drivers award in both.
In 2018 I joined the MG Trophy Championship, this is a highly competitive and high profile championship which consists of 6 double header rounds, including MG Live which is held at Silverstone on the GP circuit, in which they are all televised on both YouTube and Amazon Prime. This championship has three classes class A, class B and class C where class A is the quickest and class C the slowest.
I competed in the class C, this proved to be a big jump and learning curve from doing autotests and autosolos, however I stood up the challenge and throughout the 6 rounds I came home with multiple podiums. The high points of this season were being pole position in class at Brands Hatch in my second ever race weekend, two 2nd places in class at Donnington Park and got a new track record at Snetterton. To top of a successful debut season I won the novice of the year which was a massive confidence boost.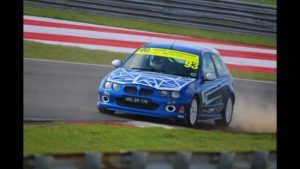 For my second season I progressed into the class B, this is known to be the most competitive class of the championship, this proved to be the biggest challenge of my motorsport career so far and it is this that has really motivated me and made me push and train harder than I ever before. The highlights of this season was Brands Hatch where I qualified 4th in class in wet conditions, Knock Hill where I finished 5th in class on a track that I was unfamiliar with and at the end of the season I received the Spirit of the championship award.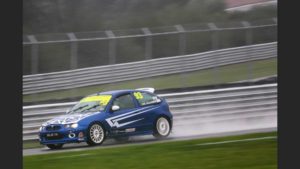 For the 2020 season I remained in class B but have worked harder than ever before, I have been doing simulator days at iZone which helps expand my knowledge and gives me the ability to stay cool under pressure, I also plan to do a one to one session before each round this season. I have also spent a lot of time working on my mind-set and fitness to ensure I'm up for the challenge. On top of all this a lot of work has gone into the car, it has had a gearbox and engine rebuild. All this has payed off as in Friday practise of the opening round of the season I managed to match the 2019 pole time and beat my personal best by 2 seconds, however I wasn't able to convert this into a result on race day due to a mechanical fault.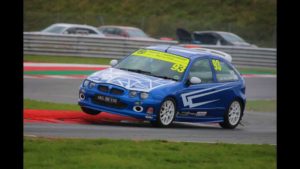 At the beginning of September 2020 I became one of 23 people in the UK to be apart of the Motorsport UK Academy, this is a program is aimed at young drivers to give them a helping hand in making a successful career in motorsport, big names such as George Russel, Harry King and many more have previously been a part of the Motorsport UK Academy. The course has partnerships with Porsche who provide two fitness tests a year to help all the young drivers stay on top of their health and fitness. The course is also partnered with iZone, this is a simulator company that offers us six days of tuition spread across the two year course. Each student also gets a 1 to 1 every 6 weeks with a nutritionist and a psychologist.   
For the 2021 season I am once again remaining in the 170 class as it proves to be the most competitive class.
I have a five year plan for the progression I want to achieve. For the 2021 season my target is to improve my lap times from last season and to get my first ever win! For 2022/2023 I want to go into class A in the MG Trophy Championship or make a move to the Mini Challenge. For 2024/2025 I want to explore my options and move away from the MG Trophy Championship and explore my options such as the Mini Challenge, Clio Cup or something similar."
2021 Race Dates
| | | | |
| --- | --- | --- | --- |
| Rounds | Date | Circuit | Organising Club |
| 1 & 2 (DH) | 24th April | Brands Hatch Indy | MG Car Club |
| 3 & 4 (DH) | 22nd May | Oulton Park International | MG Car Club |
| 5 & 6 (DH) | 12th & 13th June | Silverstone Grand Prix | MG Car Club |
| 7 & 8 (DH) | 17th & 18th July | Donington Park | MG Car Club |
| 9 & 10 (DH) | 11th September | Snetterton 300 | MG Car Club |
To visit the MG Trophy Championship webpage visit https://www.mgcc.co.uk/trophy/
You can follow Josephs ongoing progress in our blog….